1. Measure your own hair length
Measure the hair length starting from the top of the head to the bottom tip. If your hair is curly or wavy, please
measure the straightened hair length.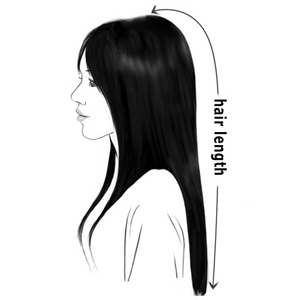 Here's a guide for how to find your hair length.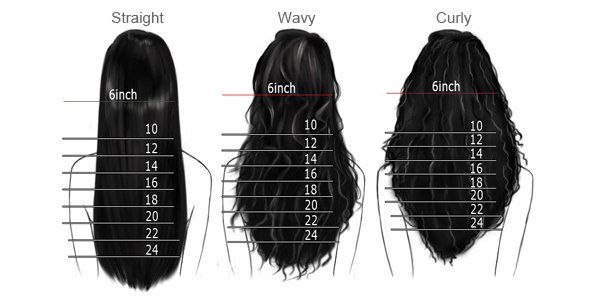 You also can tell your hair length according to your body part.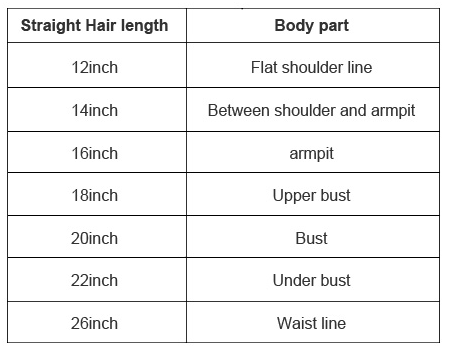 2.Choose the length of your hair extensions
No matter how long your hair is, clip in hair extensions should be worn from a lower part, about 2-6 inch down from your hair top.
So, we highly recommend you to wear clip in hair extensions when your hair is longer than 6 inch.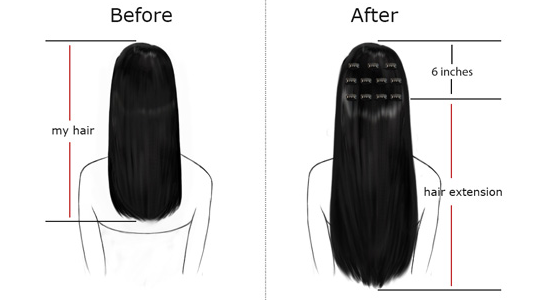 3. How to apply 8-piece clip in hair extensions



Normally, we wear 8-piece clip in hair extensions as the picture shows above.
One 8 inch piece, one 7 inch piece and one 6 inch piece on the back of your head, four 2 inch pieces on each side of your head,
and another 6 inch piece you can adjust according to your own needs, apply to the back of your head or cut to 3 inch for the each
side of your head.
There are many useful videos on YouTube shared by some pretty girls showing us how they applied their clip ins. You can learn from them too.