To sew in extensions is a great choice to create a natural hair look. Since sew in a weave is a long process that should be done by an experienced stylist, so if you want a weave right away, the quicker option is to glue one by yourself and in just a few minutes' time.
Our YouTube guru @MsJazzy2Classy shares her experience about 'How to Do a Quick Weave'. Let's start together!
1. Use a comb to part a rectangular section where on top of head which is going to be leaving out.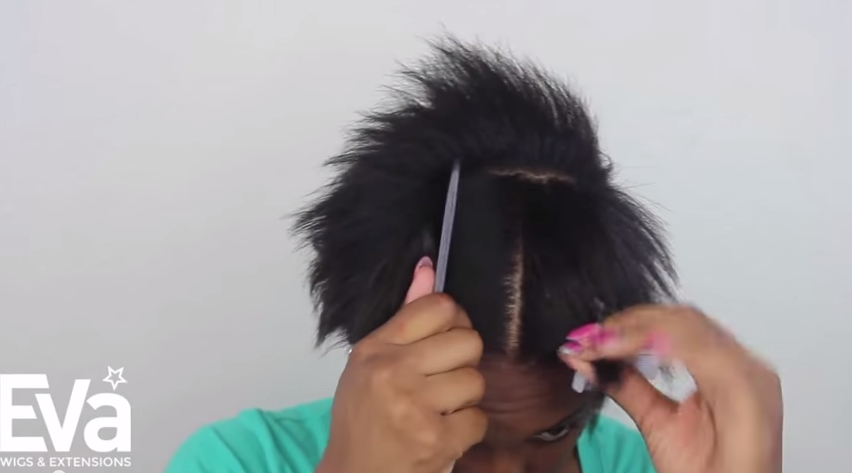 2. Taking sections, parting, and saturated all of hair with jel except the leave out hair.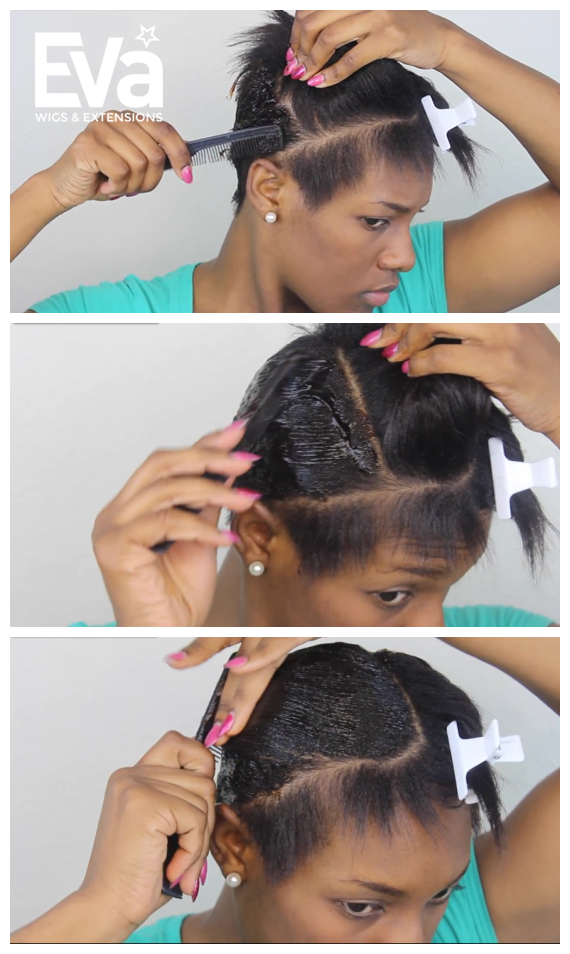 3. Now that the hair is completely covered by jel, make sure that everything is nice in smooth and flat. Make sure everything is nice in smooth and the picture is what the back hair looks like.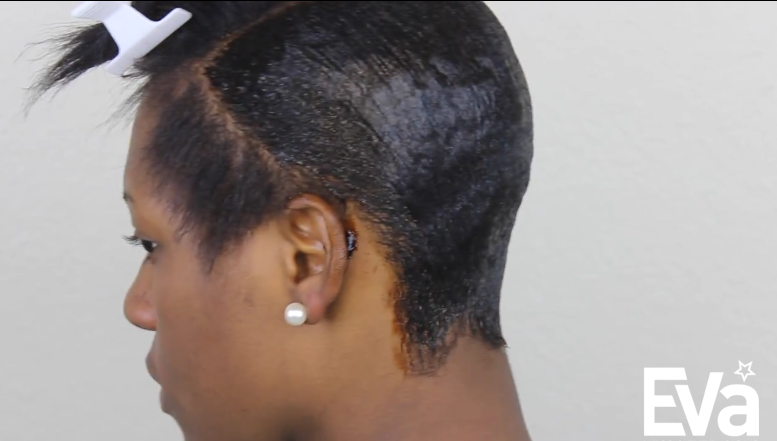 4. Applying the strips to head which are basically going to stop the glue from sticking to your actual hair. Then kindly cut in measuring that you can really cover most of your hair.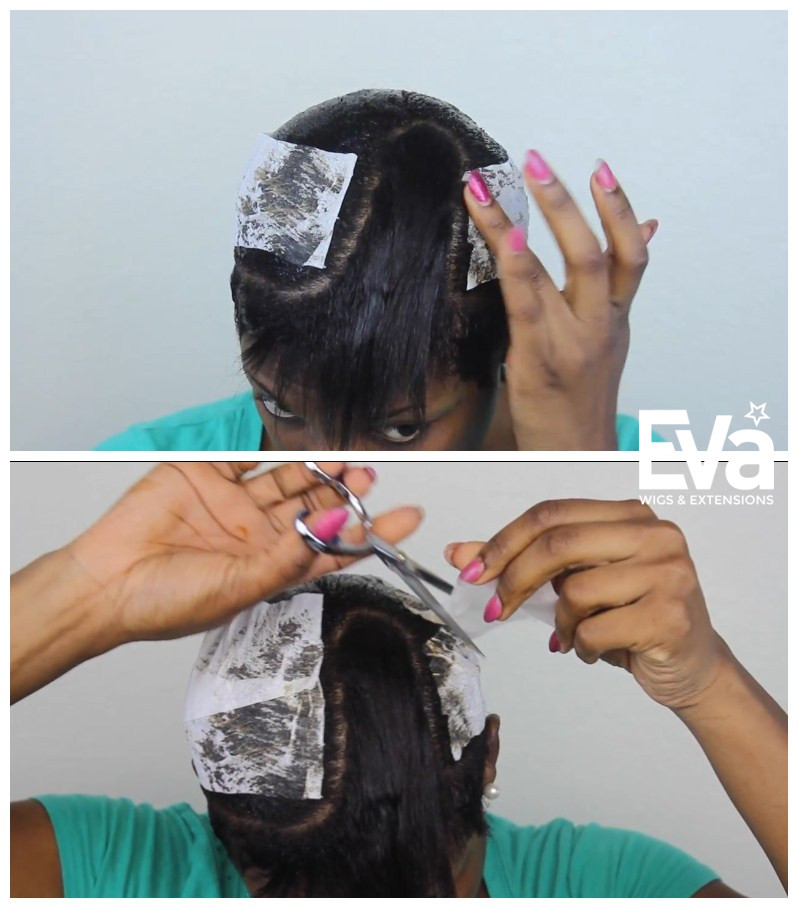 5. The next step is to apply more jel to the strips onto your head.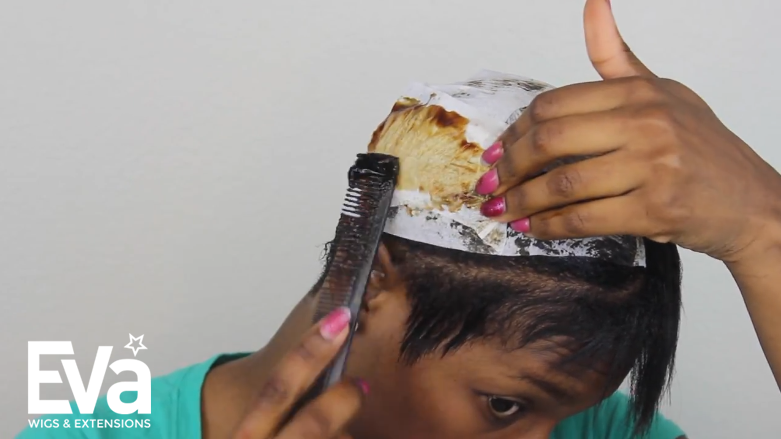 6. Be sure when you wear the cap, to leave a little bit of your hair out to cover the cap tracks.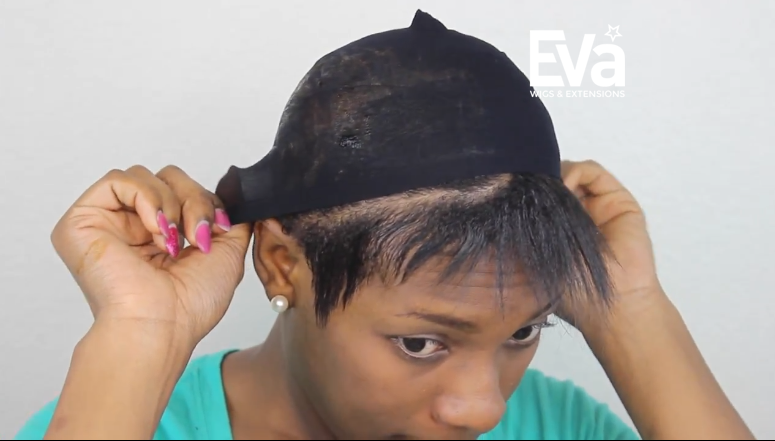 7. Again more jel to your black cap. It is better to sit under the dryer until hair is completely dry.
Then you can just cut away the excess cap.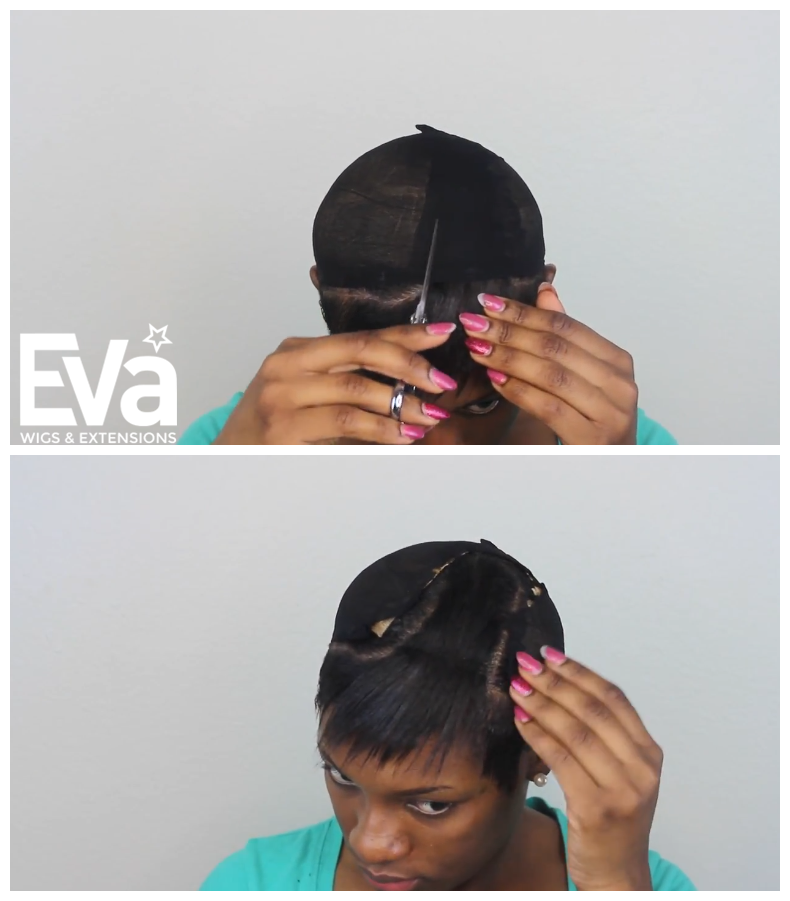 Let's do a quick weave now!
8. Just check the weft is the right length by measuring, using the blow-dry to help speed up the process of gluing stickily a little bit faster.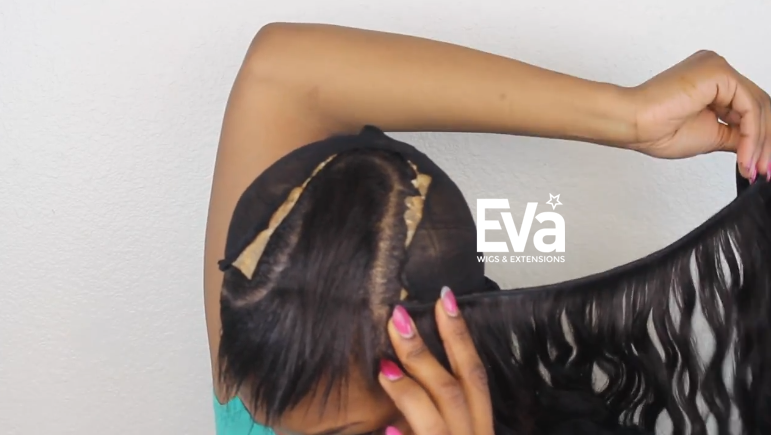 9. When you reach the top, optionally place the weft directly underneath the leave out to make the parting more flat and natural to lessen the flyaways.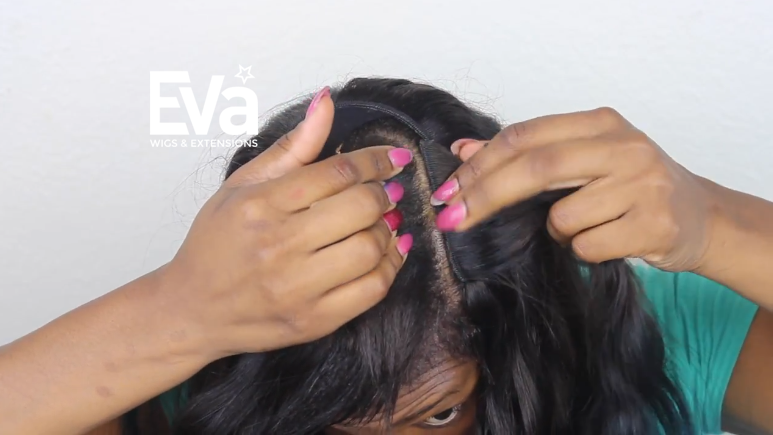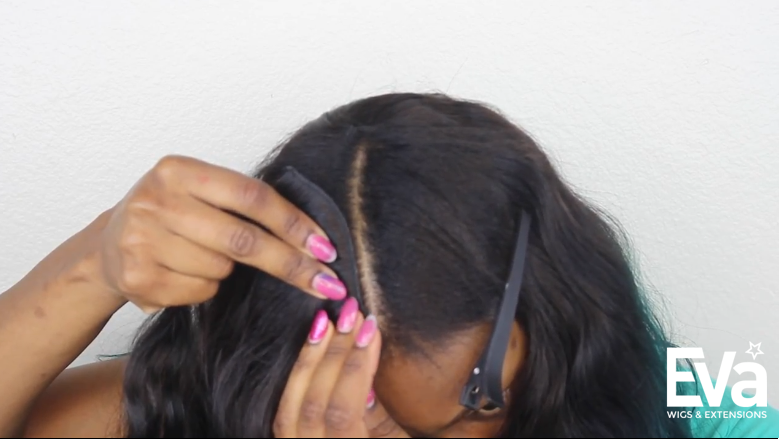 10. Finally, blend your own hair to the weft.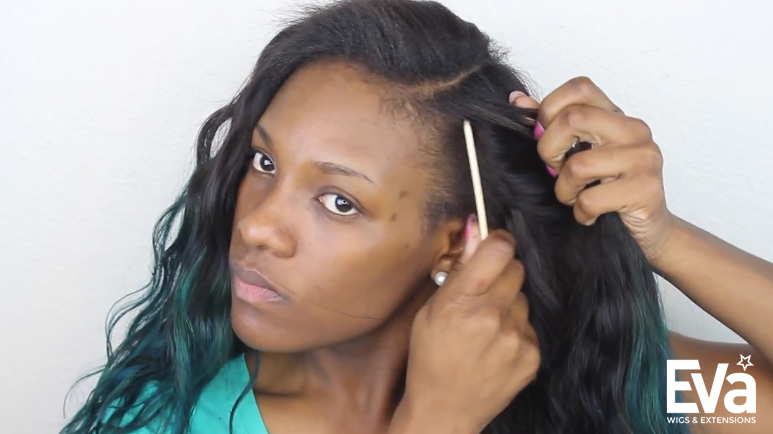 Finished look!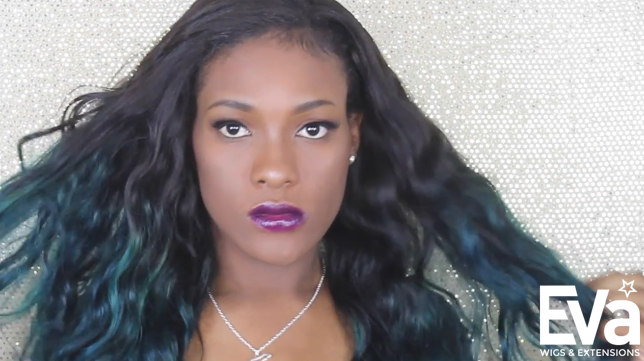 Also, we can watch her video below for more details:

Her wefts details:
sku: hww036 Most Popular Curl Body Wave Silky Texture Virgin Human Hair Weave
Hair Color: natural black
Hair Type: 100% Indian Virgin Hair
Weft 1 Length: 20"
Weft 2 Length: 20"
Weft 3 Length: 20"
Weft 4 Length: 20"
Hair Texture:Silky (Non-Yaki)